PROFF Campus Manager
Fully integrated, feature rich, easy to learn cloud-based WEB Service Solution that manages the complete life cycle of student administrative process from inquiries and leads to student registrations and generating contract agreements, setting up program schedules, managing student payments, attendance, marks and transcripts, graduations and terminations. This cost-effective web services solution will help start up institutes, small or medium schools, colleges or universities to maximize the operational efficiencies and minimize cost.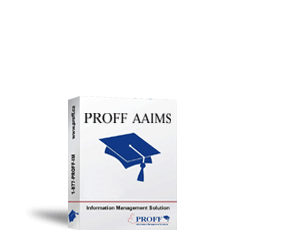 PROFF Campus Manager Product Line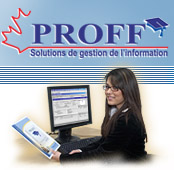 LITE
Managing leads and student inquires.
Managing student registrations
Setting up programs and courses
Maintaining marks and transcripts
Student attendance
Student payments and services.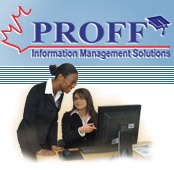 STANDARD
PROFF CAMPUS LITE with following
Generating student contract agreements that comply with PCC act.
Generating and uploading KPI reports.
Generating T2202A tax forms and new XML requirements for Revenue Canada
Generating and uploading transcripts.
Generating prepaid unearned revenue.
Generating acceptance letters.
Document management for student's correspondence and other admin activities.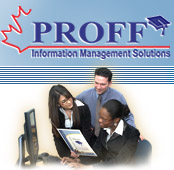 PROFESSIONAL
PROFF CAMPUS STANDARD with following
Developing campus web sites and integrating with leads management
Inventory management for books and supplies
Student card printing solution
Mobile access for student's portal.
Exam engine for multiple choice questions
Survey engine for student's questionnaires
Special customizations.
Data conversions from other systems.